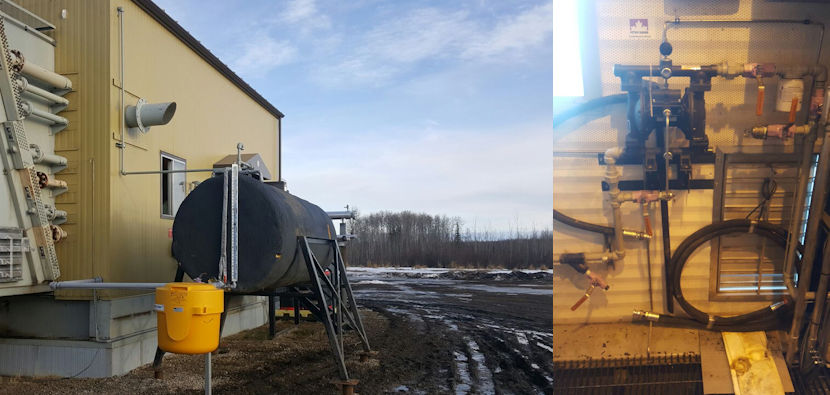 01
Jan
One of Roil's ongoing construction projects is our bulk oil installs.
Typical install includes 500 to 1000 gallon double wall tank placed on custom tank stand, which we fab in house.  Can be welded to piles, attached to existing structural steel or placed on matting.  We plumb in a load box and load line(s), as well as supply line(s), and tie vent lines back into day tanks to ensure no potential for overfilling or spillage.  All exterior lines are heat traced and tanks have a heat loop inside.
Transfer pumps are installed inside of the building, and are tied in using instrument air or fuel gas.  Systems are simple, user friendly and cost effective.