Discover Our Quality
Fully insured company offering a wide array of services
Numerous clients in multiple industries in and around the Grand Prairie area – particularly oil and gas – rely on Roil Energy for ensuring proper maintenance and pipe-fitting at their job sites. With our trained technicians and the right equipment we can meet our many customers' needs with safety, ease, and efficiency.
We pride ourselves as being the problem solvers of the industry! Providing maintenance crews, journeyman and apprentice pipefitters for "turn-around" and "shut-down" services, "jack and roll" services, site cleanup, gravel spreading, scrap removal, man basket work, in addition to general maintenance, there are very few jobs we can't do.
CERTIFIED

Maintenance

As shown in the map below, our service areas extend a good distance from the Grand Prairie area encompassing most of Alberta, the eastern bulk of British Columbia, and northwest Saskatchewan. If you aren't sure if we can get you, please contact us and we will get back to you quickly with an answer.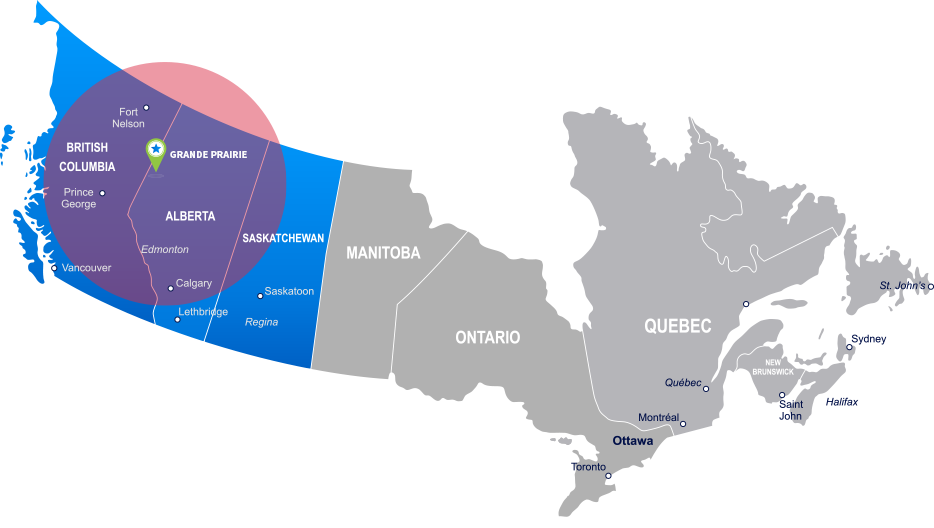 Looking for something else? Check out the other services Roil Offer
SEE WHAT
- We Have Been Working On